Artisano Digital managed the social media content of Bioderma Philippines. The Studio team produced the product shots accordingly. Photo: Miguel Gonzales.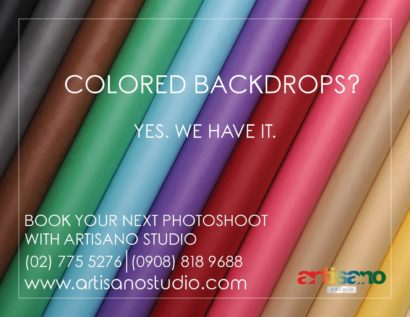 Among the frequently asked questions, this is probably the most asked. People often ask… do you have this color… and this color… and this color? Often times, we find out that they just need the basic white, gray and black. Maybe other studios just have a white colored wall. In our case, we just have multiple colored backdrops by SAVAGE.
Issue 02 of the Boutique Magazine is an amazing collaboration with our agency partner, Les Etoiles.
Photography by Rommel Diaz and Mac Bangunan of Artisano Studio.
Artisano Producer: Ms. Cha Pestano-Diaz
Les Etoiles is spearheaded by Ms. Elena Andaya.
Head Graphic Artist: Niqi Mauricio
Models by iServe c/o Mr. Charles Go and Elite Model Management.
https://boutique.philippineairlines.com/pages/s2-mini-cat/
Underprivileged women from Barangay Sto. Niño in Marikina City learn skills in hairdressing from L'Oreal's team of hair professionals.